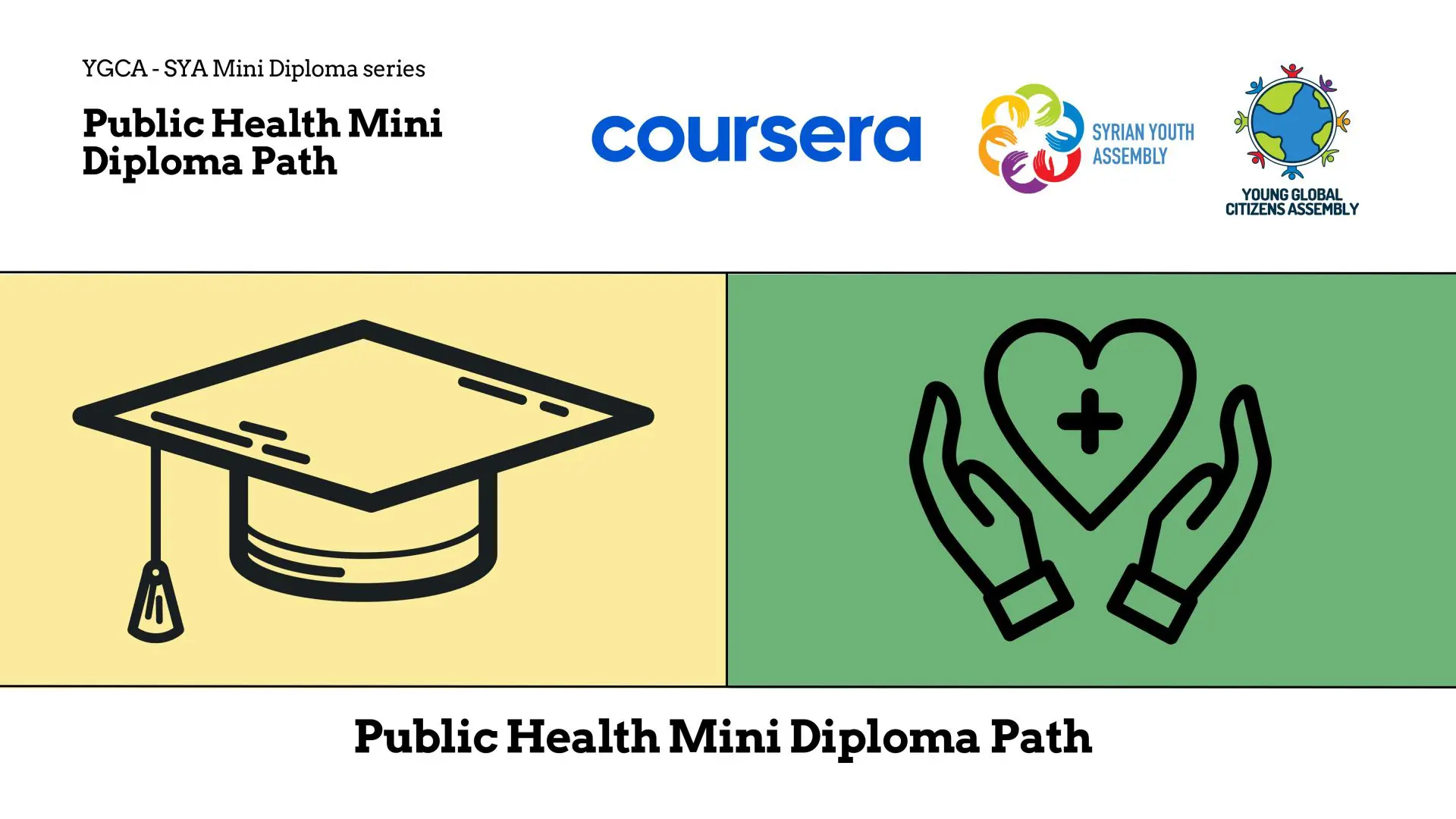 Public Health Mini Diploma Path
Overview:
What is the diploma, and what its benefits?
Public health refers to all organized measures (whether public or private) to prevent disease, promote health, and prolong life among the population as a whole. Its activities aim to provide conditions in which people can be healthy and focus on entire populations, not on individual patients or diseases. "World Health Organization (WHO)"
By studying this mini-diploma for Public Health you will get trains to protect and improve the health of entire populations, learn how to tackle the challenging issues that affect communities, get the best education in different aspect of health.
How can I take this program and what are its requirements?
This mini-diploma is designed for learners who finish their medical study (or still studying) in medicine, pharmacy, dentistry or any field of health. Learners must have the minimum knowledge in physiology and pathophysiology and diseases.
What level of English language is required?
A beginner level of English, start from B1
What Kind of certificate will you gain?
Students will earn two types of certificate:
Students will earn two types of certificates:
The first certificate will be from Coursera for each course you will complete successfully, plus a specialization certificate for one specialization.
The second certificate is more like a degree from the Young Global Citizens Assembly )YGCA) and the Syrian Youth Assembly, it will contain all the achievements you have done throughout the required courses, plus the below information:
How many hours does it take to complete the certificate.

All the courses' names or only the important ones.

Most important skills and project names.
What Kind of career opportunities which public health mini-diploma can open for its graduates?
A public health mini-diploma can open up various career opportunities for its graduates. While the specific opportunities may vary depending on the region and the individual's background, here are some potential career paths:
Public Health Officer/Coordinator:

Graduates can work as public health officers or coordinators in government health departments or non-profit organizations. They may be involved in developing and implementing public health programs, conducting epidemiological investigations, and coordinating disease prevention and control efforts.

Health Educator:

Public health graduates can work as health educators, promoting health awareness and educating communities about disease prevention, healthy lifestyles, and healthcare resources. They may design and deliver health education programs, develop educational materials, and work with community organizations to address specific health concerns.

Epidemiologist:

Epidemiologists study and analyze patterns of disease and injury in populations. Public health graduates can pursue careers as epidemiologists, working in research institutions, government agencies, or private organizations. They may be involved in investigating disease outbreaks, analyzing health data, conducting research studies, and providing evidence-based recommendations for public health interventions.

Health Policy Analyst:

Public health graduates can work as health policy analysts, contributing to the development and evaluation of health policies and programs. They may work in government agencies, think tanks, or advocacy organizations, analyzing health data, conducting policy research, and making recommendations to improve public health outcomes.

Environmental Health Specialist:

Public health mini-diploma holders can pursue careers as environmental health specialists, focusing on identifying and mitigating environmental factors that affect public health. They may work in government agencies or consulting firms, conducting inspections, assessing environmental hazards, and recommending measures to ensure safe air, water, and food quality.

Global Health Specialist:

Graduates with a public health background can work in global health organizations or international agencies, addressing health issues on a global scale. They may be involved in designing and implementing public health programs in developing countries, conducting research, and collaborating with international partners to improve health outcomes worldwide