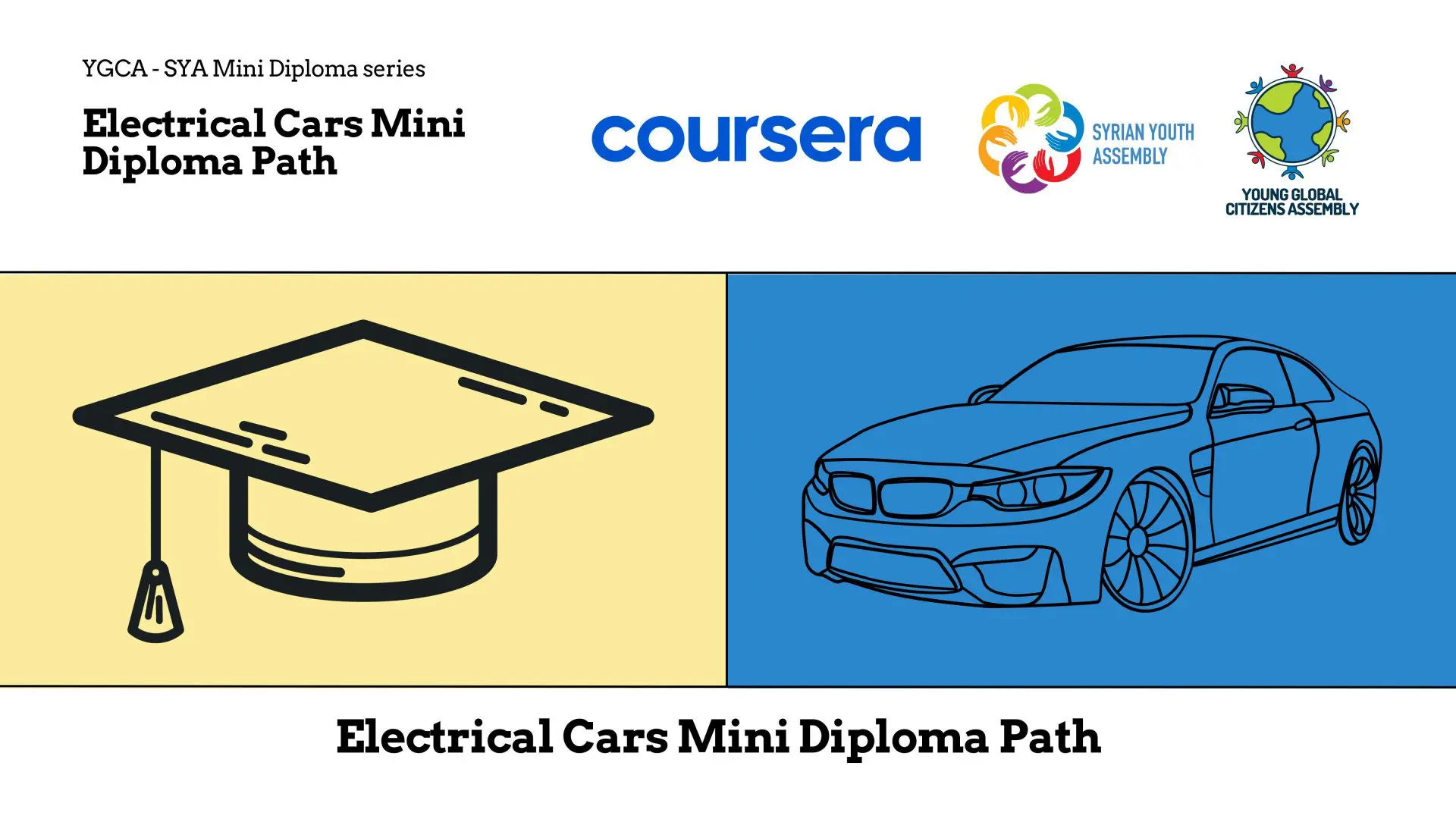 Electrical Cars Mini Diploma Path
Overview:
What is the diploma, and what its benefits?
This Mini-Diploma emphasizes the key ideas and historical motivation for calculus, physics and electrical aspects, and applications of mathematics in science, engineering, and commerce, while at the same time striking a balance between theory and application, leading to a mastery of key threshold concepts in foundational mathematics.  

It will be beneficial for those who are going to learn Electrical Cars from the beginner level, and who wish to improve their math abilities especially if they are studying engineering majors.




How can I take this program and what are its requirements?
Anyone who like to improve his electrical skills.

Who like to start his/her own freelancing job, or launch his own electrical office.

Students who already studying bachelor's in an Electrical major.

Teachers, trainers, and students who would like to advance their knowledge more and be more engaged in the Electrical communities.
What level of English language is required?
An intermediate level of English at least, starting from B2
What Kind of certificate will you gain?
Students will earn two types of certificates:
The first certificate will be from Coursera for each course you will complete successfully, plus a specialization certificate for one specialization (Courses 1+2+3 from the first semester "Algebra: Elementary to Advanced Specialization"), In the "AI Mini-Diploma", you will have different certificates in all the courses and in each one of the certificates, there will be a sufficient explanation of the course's contacts.
The second certificate is more like a degree from the Young Global Citizens Assembly )YGCA) and the Syrian Youth Assembly, it will contain all the achievements you have done throughout the required courses, plus the below information:
How many hours does it take to complete the certificate?

All the courses' names or only the important ones.

Most important skills and project names.
What Kind of career opportunities which "Electrical Cars" mini-diploma can open for its graduates?
Electrical Engineer:

The electrical engineer design, develop, test, and supervise the manufacture of electrical equipment, such as electric motors, radar and navigation systems, communications systems, or power generation equipment.
Electrical engineers also design the electrical systems of automobiles and aircraft.
Automotive Engineer:

The Automotive engineer specializes in the design, development, and production of vehicles. They work on improving the performance, efficiency, safety, and overall functionality of automobiles.
Overall, the job prospects for graduates with a mini-diploma degree in Electrical Cars are diverse and varied.
Electrical Cars Study is a broad field with many different applications, and as technology continues to advance, there is a growing demand for skilled electrical engineers or automotive engineers in a variety of industries.